Is honesty the best policy? The answer is yes. Since we are children, we are taught the importance of honesty and why we should be honest. We try to do our best to be honest to our family, friends, teachers, and almost everybody we meet. However, when we find out how dishonesty has helped some people achieve extraordinary things easily and swiftly, we tend to go the wrong way.
Honesty is essential in everything we do. We are honest to create a good impression when we meet someone and ensure the other person that we are reliable and trustworthy. Sometimes we can feel weak in some situations but we are aware of the fact that honest and sincere people are always given many chances to prove themselves. However, in case of dishonest people, second chance is very rare to come. Once a person has proved to be dishonest, it will be difficult for us to trust again.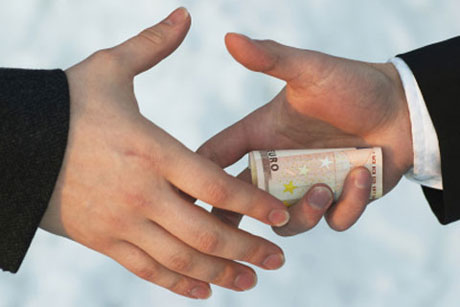 Click here and listen to Aiman and Todd talking about the culture of bribes in business.
How honest are you? Have you ever had to face a business situation in which a bribe was involved? Would you accept a bribe for any reasons?
Have you ever done a dishonest thing? What was it? How did you feel?